Return to Headlines
School Superintendent Axford Names New Principals for the 2023-24 School Year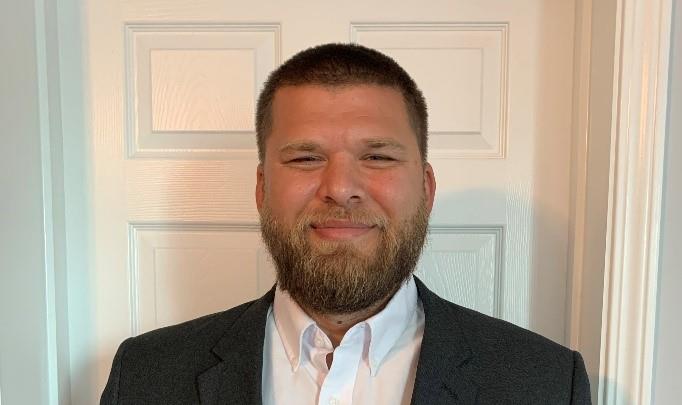 Monroe County School District Superintendent Theresa Axford has named three new principals for the 2023-2024 school year. Trevor Tyler will take the helm of Sugarloaf School, Melissa Alsobrooks will lead Gerald Adams Elementary and Linda Diaz will be principal of Stanley Switlik Elementary. All three have extensive experience with the district and are looking forward to their new positions.
Superintendent Axford shared that Trevor Tyler's calm demeanor and gentlemanly ways will be a true asset at Sugarloaf School. "I am so proud to name him Principal of a school where I spent so many happy years myself as Principal" said Axford. "He is a true believer that every child can be successful and an advocate for teachers and staff. I know he will be successful in this new role because he has a history of great success in all past assignments."
Trevor Tyler is currently an Assistant Principal at Marathon High School and he will take over for retiring Principal Brett Unke at Sugarloaf School for the upcoming school year. Tyler earned his Bachelor of Science in Biology from Erskine College and his Master in Education Leadership from the American College of Education. He began his educational career as a science teacher in north Florida and quickly moved into a Columbia County District Instructional Leadership role before becoming a STEM Training Specialist for the North East Florida Educational Consortium. Upon moving to the Keys, he began working with the Adult Education program and served as the director of the program for three years before taking the Assistant Principal position at Marathon High School. While at MHS, Tyler has been instrumental in helping to reduce discipline, build relationships and is known for being willing to do whatever it takes to make the students and school succeed. He will take that enthusiasm to Sugarloaf where he hopes to continue to build on the Sharks successes.
"I am truly honored to join the Sugarloaf School community as the new principal," stated Tyler. "I look forward to collaborating with the students, parents, staff and the community to create an environment that continues to promote academic excellence, and one that empowers others for a love of learning."
Melissa Alsobrooks brings an extensive educational background to her role as principal of Gerald Adams Elementary. She is the current Director of Accountability and Assessment and will move into the new position upon the retirement of Dr. Fran Herrin. Alsobrooks began working with MCSD in 2007 as an Exceptional Student Education Job Coach, then moved into a science teaching position at Horace O'Bryant where she quickly assumed leadership roles as a team leader, MTSS coordinator and facilitator of the STEM program. She became the Science, Health and Wellness Coordinator at the district level where she led professional development, provided instructional leadership and conducted data analysis for school improvement district wide. Before serving in her current role, she spent time as the assistant principal of Key West High School. Alsobrooks has a Bachelor of Science in Physiology and a Bachelor of Arts in Linguistics from Michigan State University. Her Master in Educational Administration and Leadership is from the University of Texas. Her ability to collaborate with others and belief that building relationships is key to a positive school culture and student success will help her build on Dolphin Pride.
Axford said, "Melissa Alsobrooks continues to amaze me with her great level of skill and understanding of the educational process. She will make an outstanding Principal at Gerald Adams School. Her love of students is what ignites the engine of her creativity and passion for education. I know that the teachers and staff at Gerald Adams Elementary School will enjoy her as a leader as she joins them in providing the best possible education there."
Alsobrooks is excited to join the Gerald Adams family. "I'm looking forward to building new relationships and work collaboratively with teachers, staff and families next school year."
Linda Diaz is filling the principal role at Stanley Switlik Elementary that has been vacated by Christine Paul who will take over as principal at Marathon High School. Diaz moved to the Keys in 1988 and immediately connected with Monroe County School District as a substitute teacher while completing her Bachelor of Science in Elementary Education from Nova University. During her 35 year career, she has held several key roles including teacher, Program Specialist for Professional Development, Director of Title I and Professional Development, Assistant Principal and currently is an Exceptional Student Education Transition Specialist who works with teachers, parents and students. Her skills in master scheduling, staff development training and implementing initiatives in schools are strengths she will bring to the new position. Diaz has earned a Master Degree in Instructional Technology and Distance Education from Nova University and a Master Degree in Educational Leadership from Florida State University. Upon moving to Marathon in early 2022, Linda has become an active member of the Marathon Community including volunteering for the Marathon Community Theatre. She understands the connection between schools, families and community organizations which is a fabulous way to help our students succeed. Diaz will bring a strong curriculum background to the role and is excited to collaborate with all Stanley Switlik Elementary stakeholders to continue its trend of academic success and being a standout community school that meets the needs of the students.
Axford stated, "Linda Diaz has extensive knowledge of our K-12 system so much so that I believe she will be a truly legendary Principal at Stanley Switlik Elementary School. I taught her in her undergraduate program many years ago and I recognized her as a person full of talent and potential. That impression has been proved correct consistently throughout her career. I know that in this leadership role, she will excel and she will have the opportunity to share her extensive knowledge and educational expertise with all the stakeholders at Stanley Switlik Elementary School."
Upon her appointment, Diaz said, "As an active member of the Marathon community and a lifetime educator, I am thrilled to join the Stanley Switlik family. The talented teachers and staff are dedicated to students and families. As principal, I am excited to work together as a team to ensure that all students succeed and grow."